Earlier this month, fast food chain Burger King launched a new veggie burger in St Louis in what was initially thought to be an April Fools' prank. However, the trial went so well the option is now being rolled out nationwide.
The Impossible Whopper is just like the classic Whopper but made with a plant-based Impossible patty. The actual ingredients consist of mostly soy protein, potato protein, coconut oil, sunflower oil and heme.
The new addition to the famous menu is the result of a collaboration with Impossible Foods and the companies are encouraging fans to sign a form to bring the beefless burger to their town if it isn't already there.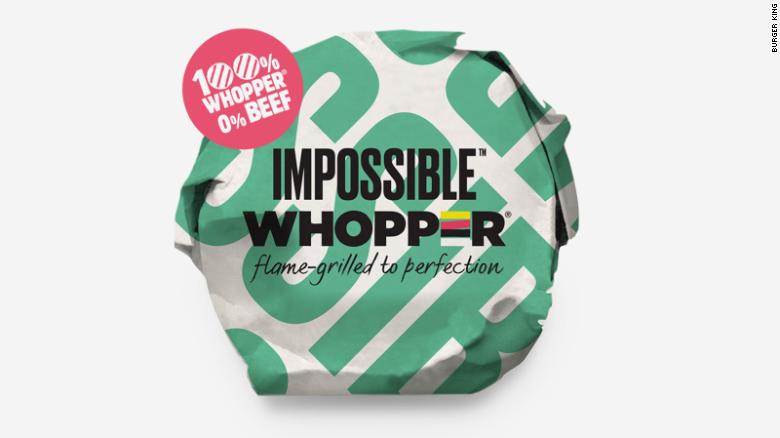 The Impossible Whopper is targeting meat eaters looking for more of a balanced diet but love the flame-grilled taste of Burger King's food. Impossible burger patties are designed to look and feel of meat when cooked, which makes the Impossible different to your usual veggie burger.
Burger King has built a reputation for its extravagant advertising and marketing stunts over the years. Remember The Subservient Chicken from Crispin Porter+Bogusky to promote the restaurant's TenderCrisp chicken sandwich and its Have it Your Way campaign?
The online campaign invited consumers to type in commands that an actor in a chicken suit would act out. There were over 300 possible outcomes for the video. Recently, the company launched flame-grilled glasses at its restaurants in France.
The burger will be rolled out to more markets in the near future and made available nationally by the end of the year. Click here for a list of all the locations where the Impossible Whopper will be sold.