Each year experts publish their opinions or predictions about industry trends based on what they have been observing. Most trends in major design-related fields seem to have remained unchanged compared to last year. However, a number of new trends seem to be on the rise in 2020 that are definitely worth pursuing. A lot of these tendencies are related to, developing from or influenced by the animation world.
In this article, we are going to take a look at design trends, directly or indirectly related to animation, motion graphics, and 3D modeling.
Motion design & animation at the core of 2020 design trends
Where written content is not enough for grabbing the attention of the viewers, motion design and animation can reach the target audience faster and more accurately. That's why these two are believed to be at the core of 2020 design trends. A quick view of 2020 trends reveals that animated content is about to make its way into nearly all design fields, from UI to small interactions to logos; everything is about to move.
The following is a list of design sub-branches that animation is expected to have the most impact on in 2020.
1. 3D rendering and animation in graphic design
2D graphics seem to be monopolizing the graphic design realm for a long time, but that's about to change. 3D modeling and renderings add an extra layer to the original concept. These renderings can appear on graphic designs in the form of illustrations, typefaces or even animations in animated digital posters. The animations could be 2D, 3D or a mixed media combination.
2. Animated micro-interactions in UI design
Motion graphics reflects itself in various fields, including UI design as animated designs and micro-interactions. Micro-interactions are single-purpose events within the design to delight the user and create an engaging and welcoming experience for them.
Micro-interactions are an extremely important trend in UI design and a clear sign of care for the user when done right. They can create positive feelings about a brand and influence users' actions. Animating an illustration or creating a micro-interaction by a simple animation, makes the idea easier to absorb or remember for the user.
3. Animated videos in UI design
3.1. 2D animations
Video content has become a "must have" for every website or application these days and animated videos are at the heart of it. The reason is simple: a great deal of information must be delivered to the user in the shortest time possible and no other medium can do it better than an animated video.
2D animated videos or simple explainer videos have proved to be way more effective than live-action in fully explaining a product or service in a world that is always in a hurry and has no time to read. Explainer videos are nearly a must-have for any website that is intended to promote a campaign or product.
3.2. 3D animations
3D rendering technology has significantly evolved in recent years due to the emergence of newer and more powerful hardware and software. That has led to an increase in popularity of 3D animations compared to 2D.
Unlike 2D, a colorful, bright, glossy, and realistic 3D animation grabs the attention of its viewers instantly and the flexibility & full control over the animated world evokes more participation; therefore the audience will feel more connected. 3D animations can be found in commercials, movies, games, advertising campaigns, etc.
3.3. Mixed media videos
Combining live action videos with 2D or 3D animations or even photos can create stunning visual effects; resulting in better outcomes. Hybrid animation, created by combining 2D and 3D, is also worth mentioning.
4. Animated Logos
A logo is the single most significant icon that represents a business or company. Therefore brands need to have something of high value in order to leave a good first impression on people. That's where animation enters the world of logo design.
A lot of companies have integrated animation into their logo in order to draw attention to them. Besides, by animating a logo, it becomes something way beyond merely a symbol representing a company.
Logo animations are an effective tool to make a company's imagery more immersive. Animated logos also make an excellent intro for videos.
5. Animation in augmented reality
Augmented reality or AR is really shaking up the landscape in a lot of major fields. This technology blends realistic virtual objects with the user's view of the real world to enhance their experience by putting them into an immersive environment. Putting the user in such environment ignite multiple human senses; leading to an unprecedented level of engagement.
A lot of brands have already adopted AR technology; especially in the field of application design.
6. Animation in virtual reality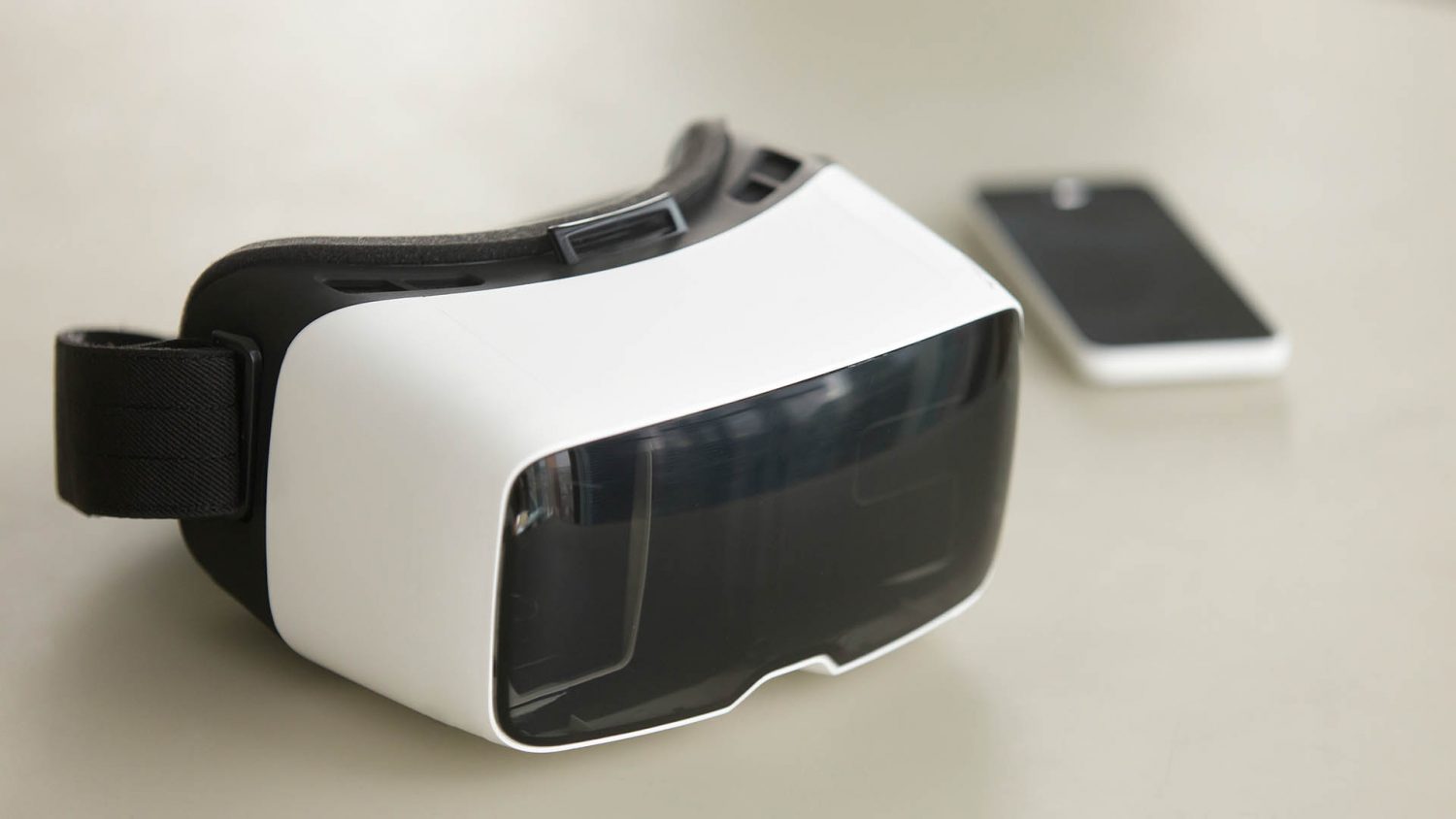 Virtual reality or VR is a simulated experience which can be similar to or completely different from the real world. VR technology can be used for many purposes; mostly in entertainment industry. That's why a lot of people associate VR with gaming. But others such as medical or military are also among fields in which the use of VR is on the rise.
Currently experiencing virtual reality requires VR headsets or multi-projected environments. By using such devices, the user can look or move around the virtual world and interact with it.
Virtual reality is already being used in entertainment, education, tourism, healthcare and real estate today. However, with major tech companies developing VR kits and apps, we can expect new applications for the technology in the near future.
Conclusion
Based on what experts have been observing in various fields, a number of new tendencies seem to be on the rise among design-related trends which directly or indirectly involve animation, motion graphics, and 3D modeling.
The reason behind this is the fact that written content seems to be insufficient for grabbing the attention of today's audiences. On the other hand, animated content can reach the target audience faster, grab their attention instantly, and leave a long-lasting impact.
These qualities make animated content ready to make its way into different design-related fields; including graphic design, website and application UI design, logos, augmented reality (AR) and virtual reality (VR).